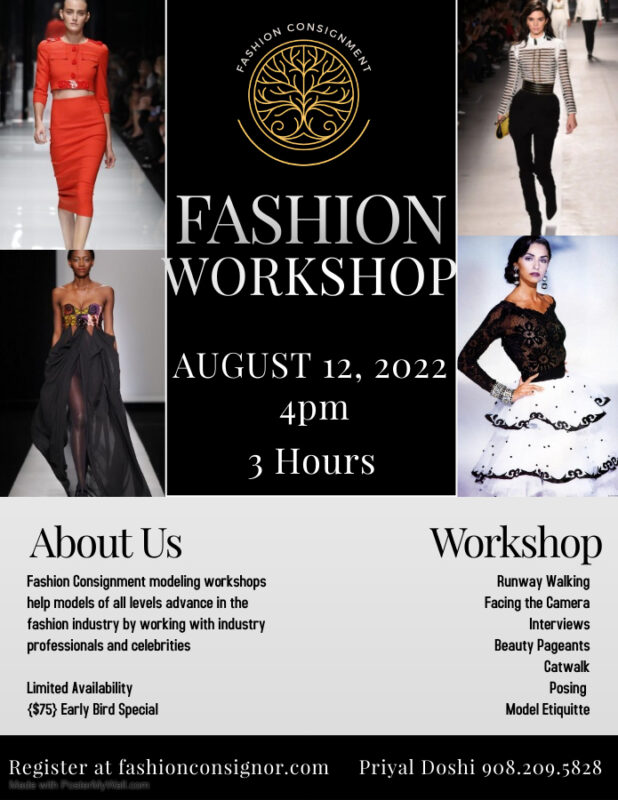 See you in Atlanta on August 12, 2022 !
Fashion Consignment modeling workshops help models of all levels advance in the fashion industry by working with industry professionals and celebrities. The 3 hour workshop will be inclusive of :
Runway Walking
Facing the Camera
Interviews
Beauty Pageants
Catwalk
Posing
Model Etiquette
Register now! Limited spots available.
https://priyaldoshicouture.com/fashion-workshop-aug-2022/